Change Management Solutions
Change Management Solutions
Studies suggest that up to 70% of change initiatives that organisations take fail. In order to succeed, organisations need to make sure they get buy in from their employees and that their leaders effectively manage their people and processes.
What is Change Management?
Change Management is the introduction and implementation of transformational strategies, applied at the individual and organisational level, to drive a business towards achieving their strategic goals.
When change needs to happen within your organisation
Change is essential for organisations to remain competitive, both in the marketplace and as an employer that attracts top talent. The requirement for change in business is constant and can range from a slight change in a process to large-scale construction projects or changes to business models and product designs.
It has been widely discussed how many change management projects fail and what the barriers and factors causing these project failures are. In order to create value for customers, organisations need the vision to adapt to an everchanging environment.
How the change is communicated, implemented and managed is the key to success.
Are your people ready for cultural change?
Your people need to be involved, onboard and empowered to bring about positive change. Our tools and assessments can help you to manage cultural change. Speak to one of our consultants who can help you guide you through one of our solutions tailored to your needs.
Developing a change management strategy
Such change requires a complex process of analysing and interpreting uncertainties and the development of strategies that support sustainable growth. Organisational change is significantly related to organisational outcomes.
Implementing change can be challenging, especially cultural change. But those challenges can ease when you become aware of them from the get-go and address them with confidence.
Don't forget your people are important and can be a determining factor in whether the change process succeeds or fails.
Any approach to organisational culture change can be enhanced by acquiring an understanding of your people's behavioural styles and the factors that keep them engaged at work so you can deliver a successful change programme.
The Challenge
1
Understanding how best to introduce and implement organisational change
2
Helping people to better understand why change is taking place
3
Minimising disruption so employees stay engaged in the workplace
How we can help you
Employees who are engaged with and understand the change programme are much more likely to help it to succeed. However, a disengaged and resistant workforce is a common challenge.
Thomas Engage, our employee engagement survey, can help you establish the current levels of workplace engagement and identifies actions for making any necessary improvements.
Using psychometrics assessments that measure behaviours, personality and aptitude can ensure that change is implemented successfully – if you know how your team responds best to change, you will be more equipped to manage them through it effectively.
Speak to us now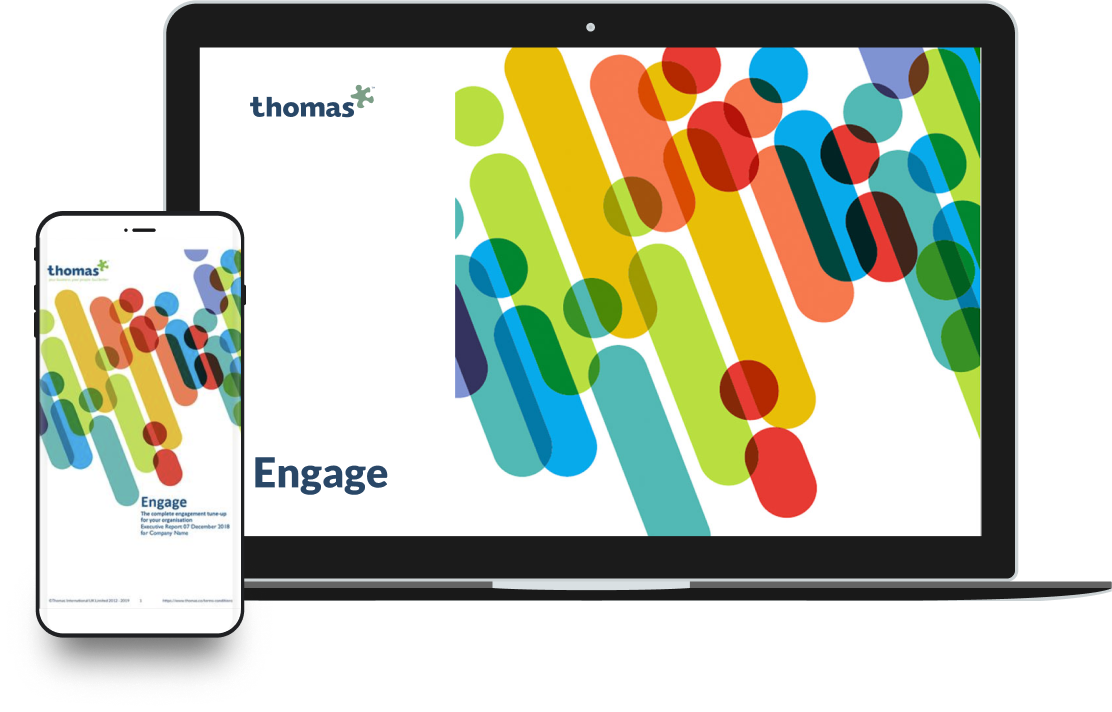 Join the thousands of companies using Thomas solutions to bring out the best in your people.