Key competencies: Sales effectiveness
Working in a sales role can be both rewarding and challenging. It's a fast-moving environment with great development opportunities and you will meet lots of new and different people as you travel. It's a high-pressured role where you will face rejection and failure every day, need strong self-management skills and your earning potential is reflected in your performance.
In a challenging role like this, feedback is important to ensure that your sales leadership are competent and that your salespeople are delivering success above expectation and consistently.
How can you measure your sales team's competencies?
360 feedback provides your business with an objective framework for identifying performance gaps, developing self-awareness and creating an environment for constructive and honest feedback. The assessment quickly and easily enables people to gather performance feedback from their managers, colleagues and customers and then compare with their own perception of their performance.
Below are just a few of the key competencies included in the Thomas 360 for sales that will get you thinking about how you can approach developing your salespeople and ultimately increase revenue.
Key 360 competencies to develop salespeople
Flexibility and Adaptability 
The ability to change and adapt your own behaviour or work procedures when there is a change in the work environment. 
The ability to build rapport and maintain long term relationships. 
The ability to take in a range of information, think things through logically and plan for the future. 
The ability to understand your own motivations and personality and manage them effectively, so that you manage your own time, priorities and resources to achieve goals. 
The ability to take setbacks and difficulties in your stride so that you remain focused on completing what you have to do. 
Technical Expertise and Professionalism 
The skills, knowledge and experience required to excel in your area of specialism. 
The ability to make others listen and understand what you are saying and persuade them into following a course of action using both emotional and rational arguments. 
The ability to see where improvements can be made, and the willingness to keep encouraging the change of systems or procedures to achieve those improvements. 
The ability to see and create new ways of doing things and finding creative solutions to problems. 
The ability to take action and make a decision based on a good understanding of the current or future needs of the organisation. 
Demonstrating the understanding that customers and customer satisfaction are the foundation of an organisation's success. 
The ability to identify, manage and grow sales, the levels of proactivity for new opportunities and keeping focused under pressure to achieve sales targets.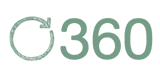 Find out more about how the Thomas 360 tool can transform your people, teams and culture! 
Resources by type
See how our tools and assessments have helped thousands of businesses around the globe, across a range of different use-cases
With a wealth of content on offer across a range of relevant topics and themes, our aim is to assist businesses of all sizes through their people challenges
A selection of comprehensive and authoritative guides across popular themes including recruitment, leadership, succession planning and more
We have a wealth of webinars covering real-life success stories to best practise use of our solutions with renowned industry speakers, Thomas employees and more
Our insightful whitepapers cover a range of different topics with expert opinions from industry-leading sources
Keep in touch with the latest company updates, product launches and other developments for Thomas International and its global partner network