Improve Your Development: Online and Offline
Improve Your Development: Online and Offline
77% of organisations report they're currently experiencing a leadership gap.  And only 26% of employees report feeling 'highly valued' at work with 33% of people even feeling undervalued! 
1
Do you need help with identifying and developing future leaders?
2
Are you setup to support the development of your people online?
3
Are you fully equipped to deal with under-performing individuals and teams?
From improving employee engagement to developing future leaders
Our Solution
A range of assessments offering in depth and comparable people insights based on employee behaviour, aptitude and personality
Detailed knowledge and understanding of how to identify successful leaders of the future based on the six personality traits
Supporting managers and employees to improve their performance based on improved awareness of themselves and others
These assessments allow the senior team to facilitate employee development, have a better understanding of what motivates each worker, and remove all assumptions from the recruiting and redeployment processes.
- Simon Bastin-Mitchell, Commercial Manager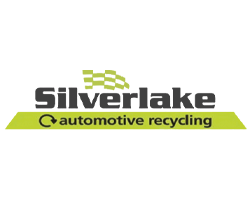 Using our Assessments for Development
Our assessments explore multiple aspects of behaviour, aptitude and personality in the workplace to provide you with a comprehensive but accessible overview of both yourself and your employees. They will help you for example to identify how the combination of a person's behaviour and personality contribute to their professional success. Or show you how personality and emotional intelligence help people to develop practical strategies to improve their performance at work.
Six Traits of Successful Leaders
Inspiring effective leaders who can drive direction and vision are critical in the success of your organisation. But how can you identify those with the potential to lead your organisation to greatness?
The High Potential Trait Indicator (HPTI) measures the six key traits of high performing business leaders in the modern workplace and supports you in identifying, managing and developing leadership potential at work.
Personal Development
We support individual development through improved awareness of both yourself and others. The insights that our assessments deliver mean that development plans are truly bespoke and based on the individual.
We can also help at a team level in helping team members to use their improved awareness to communicate more effectively and understand how to modify their behaviours to work more productively together.
And last but not least, having an organisation-wide strategy to help develop and motivate employees is essential yet often over-looked.
Explore: Individual development | Team development | Organisational development
Join the thousands of companies using Thomas solutions to bring out the best in your people.