How can you combat low emotional resilience?
Emotional resilience is key for helping employees manage and cope with challenging situations. Those with high levels of emotional resilience have a psychological buffer of resources to help them cope, but what about those with low levels?
Have a look at our handy infographic to help you identify the three factors that affect emotional resilience and how to overcome them.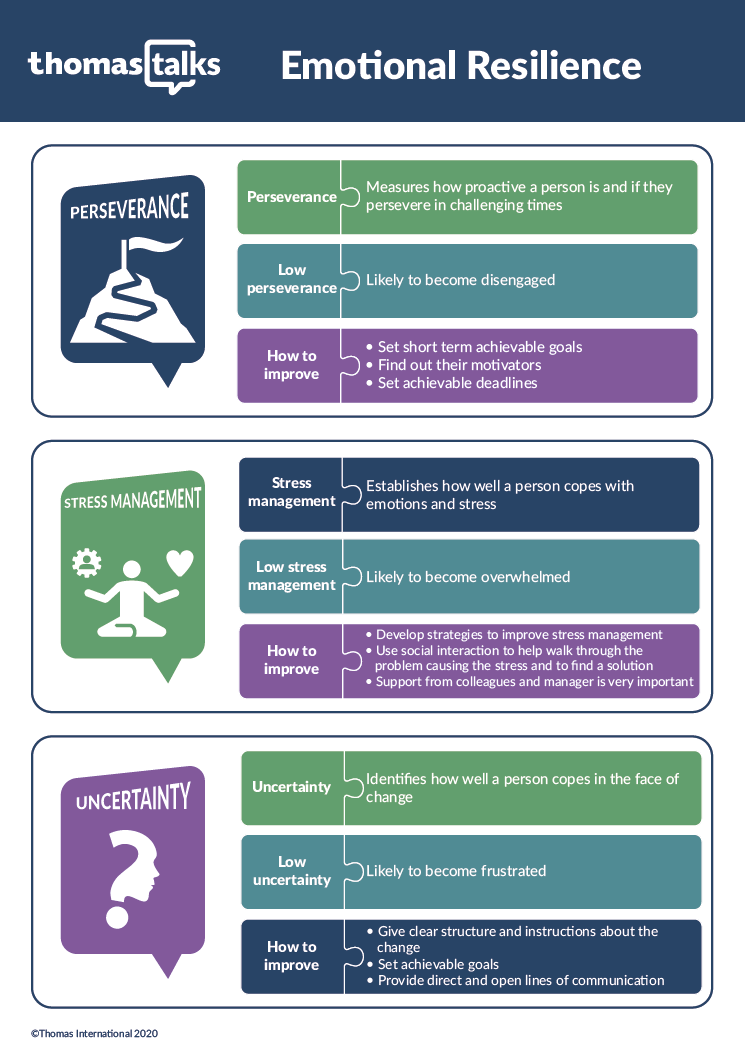 Resources by type
See how our tools and assessments have helped thousands of businesses around the globe, across a range of different use-cases
With a wealth of content on offer across a range of relevant topics and themes, our aim is to assist businesses of all sizes through their people challenges
A selection of comprehensive and authoritative guides across popular themes including recruitment, leadership, succession planning and more
We have a wealth of webinars covering real-life success stories to best practise use of our solutions with renowned industry speakers, Thomas employees and more
Our insightful whitepapers cover a range of different topics with expert opinions from industry-leading sources
Keep in touch with the latest company updates, product launches and other developments for Thomas International and its global partner network