Realising the true potential in people

Recruit, retain and develop the right people for your business

Explore our solutions

Realising the true potential in people

Recruit, retain and develop the right people for your business

Explore our solutions

Helping you return, rebuild and thrive

How to ensure your talent is the beating heart of your recovery

Find out here

Helping you return, rebuild and thrive

How to ensure your talent is the beating heart of your recovery

Find out here

Manage your remote workers more effectively

Our Managing Remote Workers report ensures that your team stays engaged and motivated

Learn more

Manage your remote workers more effectively

Our Managing Remote Workers report ensures that your team stays engaged and motivated

Learn more
A better way to predict job performance
Behaviour & Aptitude
How does a candidate's behavioural style and approach to learning impact their success at work? Assessing Behaviour and Aptitude provides you with a powerful insight into two distinct but complementary aspects of a candidate.
Personality & Behaviour
How does an individual's personality drive the behaviours you observe every day? Exploring Behaviour and Personality provides you with a comprehensive overview of your candidates.
Aptitude & Personality
How does a candidate's learning speed and personality interact? Exploring Aptitude and Personality allows you to understand how a candidate's personality influences their approach to learning and problem-solving.
Our talent assessment platform provides the insights you need to recruit, engage and develop your teams with confidence, wherever they're located.
What we do
Founded in 1981, Thomas International is a leading talent assessment platform. We empower you to recruit, retain and develop the right people for your business.
Don't just take our word for it. See what our customers say about us…
Introducing Thomas assessments into the business has delivered huge benefits. We have hired great staff and the working environment is more harmonious - we have achieved a greater level of people awareness.
- Simon Bastin-Mitchell, Commerical Manager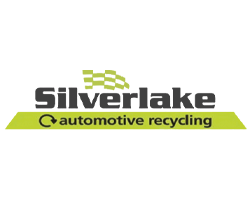 Helping CDUK to better understand their people
Watch how CDUK uses the suite of Thomas assessments as part of their commitment to recruiting the right people and developing them in their careers.
Providing personal client support and a seamless experience no matter where you are in the world.
Join the thousands of companies using Thomas solutions to unlock the potential of their people, teams and organisations