Thomas components
Psychometric Tests & Assessments
Thomas Psychometric Assessments
See how Thomas psychometric assessment and aptitude tests enable you to identify the right candidates and help your people develop their potential.
Behaviour
The Behaviour assessment (PPA) provides a rapid and deep insights into a person's behavioural preferences and communication style.
Workplace Personality
The Personality assessment (HPTI) is grounded in the 'Big 5' model, assessing traits that predict job success and risk for derailment.
Aptitude
The Aptitude assessment (GIA) measures an individual's aptitude in 5 key areas; Reasoning, Perceptual Speed, Number Speed & Accuracy, Word Meaning and Spatial Visualisation.
Discover the power of Thomas assessments
Emotional Intelligence
The Emotional Intelligence assessment (TEIQue) measures 15 emotional traits concerning Well-Being, Self-Control, Emotionality and Sociability.
360 Degree Feedback
The Thomas 360 quickly and easily enables people to gather performance feedback from their managers, colleagues, team members and customers and then compare this feedback with their own perception of their performance.
Engage
Establish the levels of engagement within your organisation and identify actions to enhance employee wellbeing, motivation and productivity.
The science behind our assessments
Registered with the British Psychological Society (BPS), which follows the guidelines of the European Federation of Psychologists Associations (EFPA), Thomas assessments meet stringent requirements for validity, accuracy and fairness unmatched by most market alternatives.
Join over 11,000 companies using Thomas solutions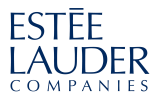 Unleash the power of your people with Thomas