Thomas components
Forty years of people insight
How Thomas pioneered the workplace psychology revolution
Talks with Thomas
Thomas' customers, partners and employees tell the story of how psychology has revolutionised the workplace, and look ahead at the future of work.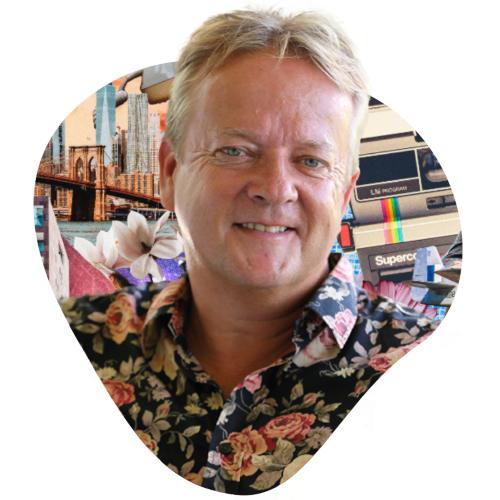 How a family business became a global powerhouse
Martin Reed, Co-Founder's son, Former CEO and Non-Executive Director
Motivated by his own drive for self-awareness, Martin Reed, son of co-founder Ray Reed, joined Thomas International in 1991 and helped to take the brand global.
He talks about the founding of Thomas and how technology can create happier and more inclusive working environments.
Why firms should build awareness of workplace dynamics
Debaraj Dutta, Head of Diversity & Inclusion, Temenos
Temenos is a global banking software provider and Thomas customer. We speak to Debaraj about why diversity is central to business success, changing workplace dynamics, and the tools that leaders can use to create inclusive workplaces. 
What's next for HR?
Sarah Hamilton-Gill, 360 Assessment Author
Author of Thomas' 360 Degree Feedback Assessment, Sarah Hamilton-Gill, FCIPD, is a pioneer of digital change in HR. 
We discuss how technology is creating a brighter future for job seekers.
The pace of change
Gavin Smith, People Director, Brompton Bikes
From psychometric profiling to social media strategy, Brompton Bikes' People Director tells us how the business is adapting to attract and retain employees who can take the brand that crucial extra mile.
Why Indonesia's youngest Director credits Thomas with her rapid career progression
Susanna Hartawan, Managing Director, NBO, Thomas International
Susanna Hartawan became Indonesia's youngest director at age 28. We speak with her about the secret to her rapid rise to become one of the Ministry of Indonesia's Most Inspiring Women, and how the pandemic changed Asia's HR market.
The importance of being a team player
Michelle Butler, Director of HR, Southampton Football Club
In this interview, Director of HR at Southampton Football Club Michelle Butler tells us why her teams use Thomas assessments, and predicts what the future of HR will look like.
A mission to make hiring fair
Sabby Gill, CEO, Thomas International
Thomas International's CEO Sabby Gill talks to us about his passion for psychometric science in recruitment, the challenges of working online and the future of Thomas.
Why business psychology makes sense
Adrian Furnham, Professor of Psychology, UCL and co-author of Thomas' Workplace Personality assessment
Professor Adrian Furnham is a world-leading psychologist and helped develop Thomas' High Potential Trait Inventory assessment. In this interview, he discusses the prescience and evolution of psychological insights in the workplace.
Measure what matters
Jayson Darby, Head of Science, Thomas International
Thomas' Head of Science gives us the lowdown on future challenges for HR professionals, diversity and the ethics of AI.
South Africa's University of the Free State is making work more meaningful
Natasha Nel, Organisational Development Specialist, University of the Free State
Natasha Nel, Organisational Development Specialist at South Africa's University of the Free State, reveals how the university stepped up it's approach to wellbeing after the pandemic, and how it is making work more meaningful.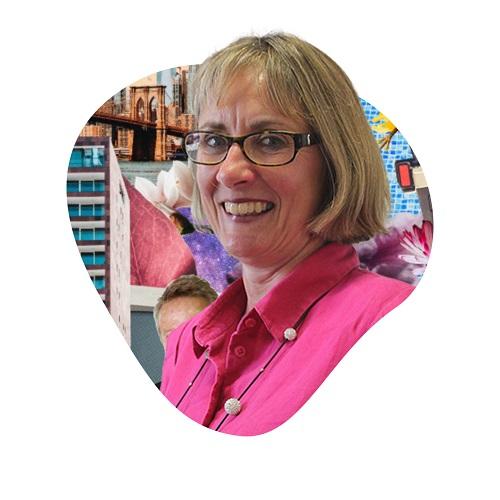 How the pandemic changed the conversation about mental health
Sarah Houston, Head of HR, Mayflower Theatre
In this interview we speak to Sarah Houston, Head of HR at Southampton's Mayflower Theatre about hybrid work in the performing arts, and the changing conversation around mental health.
There's no 'I' in 'Team
Anita Heessels, Founder and Owner of Gipfel HR Consultancy
Founder and Owner of Gipfel HR Consultancy, Anita Heessels, considers the biggest changes and challenges in HR, and what she anticipates for the future of the industry.
The evolution of Thomas and the technologies transforming HR
Merle Ballaigues, President of Thomas North America
Merle has spent over 25 years at Thomas International, leading the company's North American organisation from strength to strength during that time. In this interview, Merle reveals why she's still passionate about unlocking people's potential with Thomas' tools, and the emergent HR technologies she predicts will be most disruptive in the sector.
Unleash the power of your people with Thomas