Case Study
TLC Care: Retaining and engaging its people post-pandemic
Solution
Behaviour (PPA)
Aptitude (GIA)
Our strategy is completely centred around people.

The Challenge
The COVID-19 crisis placed additional pressure on TLC's workforce, and the business needed to ascertain what kind of support and professional development individual employees would require. This challenging time demanded increased emotional resilience from the team, especially given their specialised work in the care sector. Like many organisations, TLC also underwent changes during these unprecedented times, with leaders and workforce requiring additional support to achieve continued success. 
The tight labour market that emerged from the pandemic also created an acute need for TLC to engage and retain its people. Lorna Badrick, Chief Operating Officer at TLC Group explains, "In the care sector, recruitment and retention are continual challenges. Coming out of Covid, with Brexit and the state of the economy in general, recruitment is probably the toughest it has ever been in the industry." Consequently, TLC was challenged to retain its people by facilitating their development.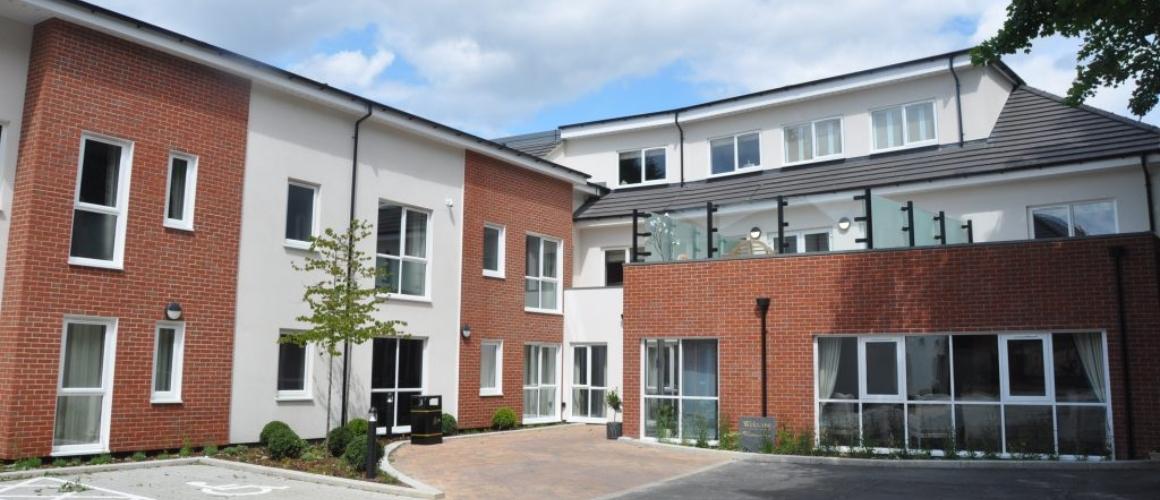 The Solution
TLC Care have met these challenges by introducing several new HR initiatives, a significant amount of which are informed by psychometrics. "We use psychometrics in a number of ways" says Lorna. "In the recruitment process, we map behavioural profiles to the roles to look at the traits that individuals bring, which helps us assess fit for the role and the organisation. This also enables us to ask more meaningful questions about why people behave the way they do at the interview stage."  
"Obviously we don't base decisions solely on Behaviour or the Aptitude profiling, but it gives us a really good understanding of a person in terms of why they behave the way that they do, and what kind of support they need to come into our organisation. These insights feed into our induction programme and their development programmes from day one. We often ask people to repeat the Behaviour assessment every 12 to 18 months, because depending on what's going on for you at work for outside of work and where you are in your career, your results can change. This can sometimes help to explain why somebody's behaviour or performance has changed, and it gives you an opportunity to then explore that with them in more detail and in a way that they understand."  
TLC also uses psychometrics to support its all-important development programmes. "We use psychometrics as a development tool with our team members, particularly our home leadership teams and heads of department" says Lorna, who is accredited in Thomas' Behaviour assessment. "I hold sessions with teams to explain the profiles, how they work together, and how we can create the ideal team. It really helps people to understand one another better and improves communication." Psychometrics also inform leadership development at TLC. Lorna facilitates a quarterly session with the leadership teams in each of TLC's eight homes. "We can then refer back to that", she says. "I link it to conflict management and how to sell effectively within the care sector as well, so the insights are linked back to everything we do." 
TLC Care also use Thomas' Behaviour assessment to open up difficult conversations. Lorna elaborates, "The assessment can help with difficult conversations. Reflecting on a colleague's DISC profile can clarify where they are coming from, and how you can communicate to get the best out of the conversation. In my experience I've found psychometrics to be really helpful in getting people to have those 'lightbulb moments' in which they realise why they are having the issue in question. The assessments really give us that understanding of others." In TLC Care's industry, this is invaluable.  
The insights are linked back to everything we do.
The Results
The business has used Thomas assessments to inform its people processes for more than five years. During that time, the company has achieved an Investment in People Platinum accreditation, as well as recognition for expertise in care and hospitality. In addition, Lorna says, "We've remained primarily agency free, which is quite unusual in the care sector. That is possible because we have really high retention rates. We have a culture in which people feel that they are part of a family, feel supported and developed. So, they're more likely to refer their friends and family to work with us, but they're also more likely to stay with us as well."  
In the context of the 'Great Resignation', TLC's achievement is remarkable. Investment in people development has been instrumental to the company's success in employee retention. TLC Care uses Thomas assessments to nurture career progression throughout the organisation. Lorna explains, "We've just completed a unit manager assessment with 20 candidates to see if they would be ready for the next step in their career. We used the Thomas Behaviour and Aptitude assessments within the Development Centre framework, alongside other activities like group exercises and interviews." The Development Centres have been immensely successful in delivering the career progression that would both engage TLC's workforce and maintain the required resource levels. 
"We have so many examples of supporting people with their career growth. For example, some of our care team members are now home managers with our business. There are numerous examples of this kind, where people have developed and fulfilled their potential. When we've gone for accreditations like Investors in People and Hospitality Assured 'World Class', we have involved everybody. Through those processes people develop, they feel part of something and feel recognised. We have found that our engagement scores really peak when we are working on those projects together." TLC measures engagement on a continuous basis as well as carrying out biannual surveys. "Our scores and participation are really, really high", says Lorna, even when "benchmarked across all industries, we're way above the industry norm." 
"People are going to perform far better if they can be who they are. We look to enable them to do that. I think the Behavioural profile supports a greater understanding of how to get the best out of someone. I think you need to know people and have a person-centred approach to maximise their potential. That enhances their engagement, improves retention and gives them a sense of belonging. We have recently included happiness as a Key Performance Indicator (KPI) because if people are happy at work, that's the most you can ask for."
Unleash the power of your people with Thomas