Thomas components
Thomas for Tech
In tech, there's a constant battle for talent.  While the number of jobs in tech has risen, the number of skilled staff hasn't increased at the same rate. Candidate and employee experience are essential for attracting and retaining the best people.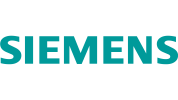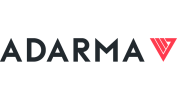 When demand exceeds the supply of top tech talent, how do you fill the skills gap?
With key skills in short supply, you need to be able to find the right person and snap them up, wherever in the world they might be. Identifying future leaders, managing hybrid and remote teams, as well as knowing how to retain and develop them will put you ahead of your competition.
We can hire for positions in 80-100 cities concurrently. It's great that Thomas currently carries 26 different languages. We've deployed twenty thousand psychometric tests across the business, and it's meant that we've been able to scale from 500 people to around 750 through Covid.
Beat the skills gap by hiring for potential
Staff with the right skills are increasingly hard to find. Futureproof your business by identifying candidates who are able to quickly learn the skills you need.
How we can help
A candidate's aptitude is one of the best predictors of success in a role. Identify those most likely to succeed with the Thomas Aptitude assessment

Determine which candidates will be able to hit the ground running and learn new skills quickly

Tailor the onboarding journey for your new starters and set them up for success with  insights from the Thomas Behaviour assessment
Effective team management, wherever you are
How do you effectively manage those teams that may never meet face to face? You need to know how your people will cope with stress and how to support them.
How we can help
See how individuals prefer to work and communicate in a hybrid environment with the Thomas Behaviour assessment

Understand how to manage and motivate team members at a glance

Gain insight into how your people will react under stress and how to set them up to succeed

 
What made Thomas solutions stand out from other options, was the easy-to-understand reports that are generated and the amount of supporting options in the background that you can call on to further enhance the employee experience. Plus, the opportunity to extend their usage far beyond the recruitment process.
Develop your people for effective retention
Losing a valued member of the team can  disrupt workflows and delay project delivery. Employee development is an effective way of improving engagement and retention, and 'soft' people skills are just as important as technical brilliance.  
How we can help
Understand your people's strengths and development areas with the Thomas Behaviour and Aptitude assessments

Help your team members to develop coping strategies around their development areas through simple advice built around the Thomas Aptitude assessment

Build a development plan and monitor progress with Thomas 360-degree feedback to increase employees' awareness of their impact on others and the organisation
WHITEPAPER
Retention Guide
A report from Microsoft says that 50% of the global workforce are considering a change of career, so you can't afford not to focus on your people. Find out what causes employee attrition, as well as how you can overcome those and build an engaged, productive team.
Unleash the power of your people with Thomas