Thomas components
Recruit and retain the right people for your business
Harness the power of psychology with the Thomas talent assessment platform. Make smarter recruitment and development decisions, and predict which candidates are most likely to be successful in a role and your company.
Join over 11,000 companies using Thomas solutions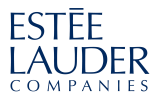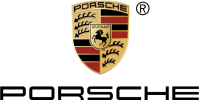 THE COUNTDOWN IS ON!
Your organisation has just two years to change its recruitment approach...
Take the guesswork out of

recruitment
CVs and LinkedIn profiles can't tell you a candidate's true potential. And gut feel isn't enough, either. The Thomas talent assessment helps you understand your ideal candidate's behaviour, aptitude and personality traits, ensuring best fit for the role you're hiring.
Define
Build candidate profiles quickly based on the role and ideal traits
Hire
Use star ratings to reduce unconscious bias, predict performance and easily compare candidates side-by-side
Onboard
Give new hires the right start with tailored onboarding guidance
We chose Thomas because of the simplicity of the assessments and the ease of articulating the results to colleagues and respondents. We know we're providing a positive candidate experience and the reports are really useful and user-friendly.
Seamless

integrations 

with your ATS
Connect Thomas to your Applicant Tracking System (ATS) and start recruiting and developing top candidates smarter, objectively and faster.
Join thousands of companies using Thomas and bring out the best in people
Develop and retain your

best people
Unlock the potential of your people by understanding the skills they really need to succeed. Develop the leaders that will take your business to the next level and beyond.
Engage employees
Get deeper insights into what really motivates your team
Lead through change
Support your people through challenging times
Identify your future leaders
Find and nurture your next generation of leaders
Unleash the power of your people with Thomas